FASHION IS A CULTURAL MARKER REFLECTING THE TIMES IN WHICH A GARMENT IS WORN.

Lorraine Trebilcock, 1968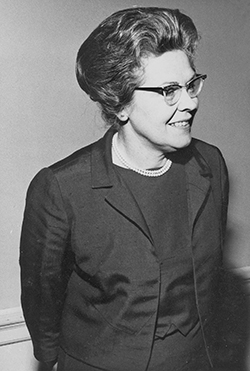 Choice in clothing demonstrates social class, identity, individual aspirations, as well as available technologies at the time. Over the course of the nineteenth and twentieth centuries, as debate raged about women's place in society, their fashions reflected wider social expectations.
The historic costume collection featured in this website reflects highlights of the dresses in the Bevier Historic Costume and Textile Collection. The collection's namesake, Isabel Bevier, began the Home Economics Department at the University of Illinois' School of Agriculture in 1920. Development and interpretation of this collection began in earnest after 1955 when Lorraine Trebilcock became professor of textiles and clothing, a position in which she served until her retirement in 1975.